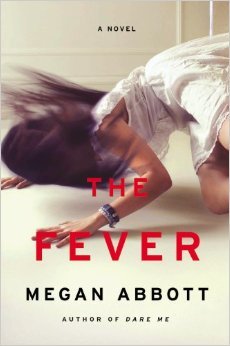 Author:
Megan Abbott
Publication: June 17, 2014
Source: Netgalley
Summary from Goodreads: The panic unleashed by a mysterious contagion threatens the bonds of family and community in a seemingly idyllic suburban community.
The Nash family is close-knit. Tom is a popular teacher, father of two teens: Eli, a hockey star and girl magnet, and his sister Deenie, a diligent student. Their seeming stability, however, is thrown into chaos when Deenie's best friend is struck by a terrifying, unexplained seizure in class. Rumors of a hazardous outbreak spread through the family, school and community.
As hysteria and contagion swell, a series of tightly held secrets emerges, threatening to unravel friendships, families and the town's fragile idea of security.
After attempting this book a few times, I have decided to give up.
I struggled to get into this book, I struggled with the writing style, and I struggled with the characters. I was annoyed while reading to the point that I had to put this book down several times. Things didn't flow and they didn't fit. It just wasn't for me.