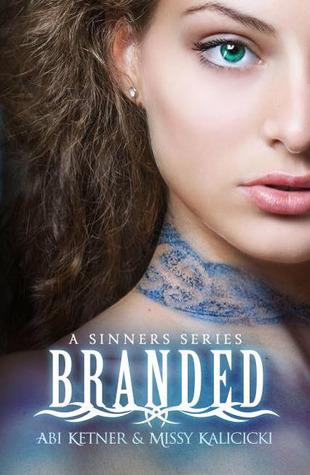 Authors:
Abi Ketner & Missy Kalicicki
Publication Date:
February 18, 2014
Source:
Netgalley
Summary from Goodreads: Fifty years ago the Commander came into power and murdered all who opposed him. In his warped mind, the seven deadly sins were the downfall of society. He created the Hole where sinners are branded according to their sins and might survive a few years. At best. Now LUST wraps around my neck like blue fingers strangling me. I've been accused of a crime I didn't commit and now the Hole is my new home.

Darkness. Death. Violence. Pain.

Now every day is a fight for survival. But I won't die. I won't let them win.
The Hole can't keep me. The Hole can't break me.
I am more than my brand. I'm a fighter.
My name is Lexi Hamilton, and this is my story.
Rating:
DNF
Review:
The premise of this book was so promising: a dystopian world where sinners are branded according to which of the seven deadly sins they committed and a young woman wrongly accused and sentenced. After reading the blurb, I was intrigued by the world that this book takes place in, however I didn't feel that the world building was complete. I found Lexi to be inconsistent and annoying. Ultimately, what led to my decision to put this book down was the violence, it was just too much for me.