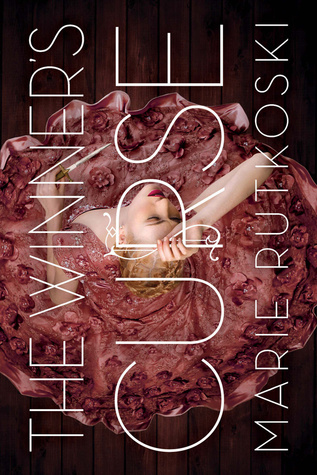 Author:
Marie Rutkoski
Publication Date:
March 4, 2014
Source:
Purchased
Summary from Goodreads: As a general's daughter in a vast empire that revels in war and enslaves those it conquers, seventeen-year-old Kestrel has two choices: she can join the military or get married. But Kestrel has other intentions.
One day, she is startled to find a kindred spirit in a young slave up for auction. Arin's eyes seem to defy everything and everyone. Following her instinct, Kestrel buys him—with unexpected consequences. It's not long before she has to hide her growing love for Arin.
But he, too, has a secret, and Kestrel quickly learns that the price she paid for a fellow human is much higher than she ever could have imagined.
Set in a richly imagined new world, The Winner's Curse by Marie Rutkoski is a story of deadly games where everything is at stake, and the gamble is whether you will keep your head or lose your heart.
This book was enthralling. The world building was excellent, I could easily envision the empire and the society. I felt surrounded, as if I were in the book and watching the story unfold.
The characters are well done. Kestrel and Arin are the most developed and of course my favorite. But I have a soft spot for the general and I enjoyed Kestrel's friends Jess and Ronan. While it's clear from the summary that Kestrel and Arin are "kindred spirits" and it's an obvious hint at the romance, I didn't feel overwhelmed by their relationship. It builds over time and still has a lot of growing to do. At
The Winner's Crime release event
I went to, Kristen Cashore, emphasized that all relationships in books are important and that she felt there were certain relationships in this series that were incredibly important, so I tried to pay attention to them. I think reading the book with this particular focus helped me appreciate the general, Jess and Ronan so much more.
In terms of pacing, the beginning is a bit slow, but no dreadfully so. Once the plot gets moving, the book becomes action driven and moves along at an enjoyable pace. There are some twists in the story and it left me wanting more. I'm looking forward to continuing this series and Kestrel's story.